Dear Visitor,
due to the high demand of 7Mount Concertinas and the growing waiting list, I'm currently taking no new orders. Thank you for your understanding.
Welcome to the 7Mount Concertinas Website. 7Mount Concertinas are modern Anglo Concertinas, built following proven, traditional design principles and combining state of the art engineering and production technology with handcraft to deliver instruments of high quality and easy playability.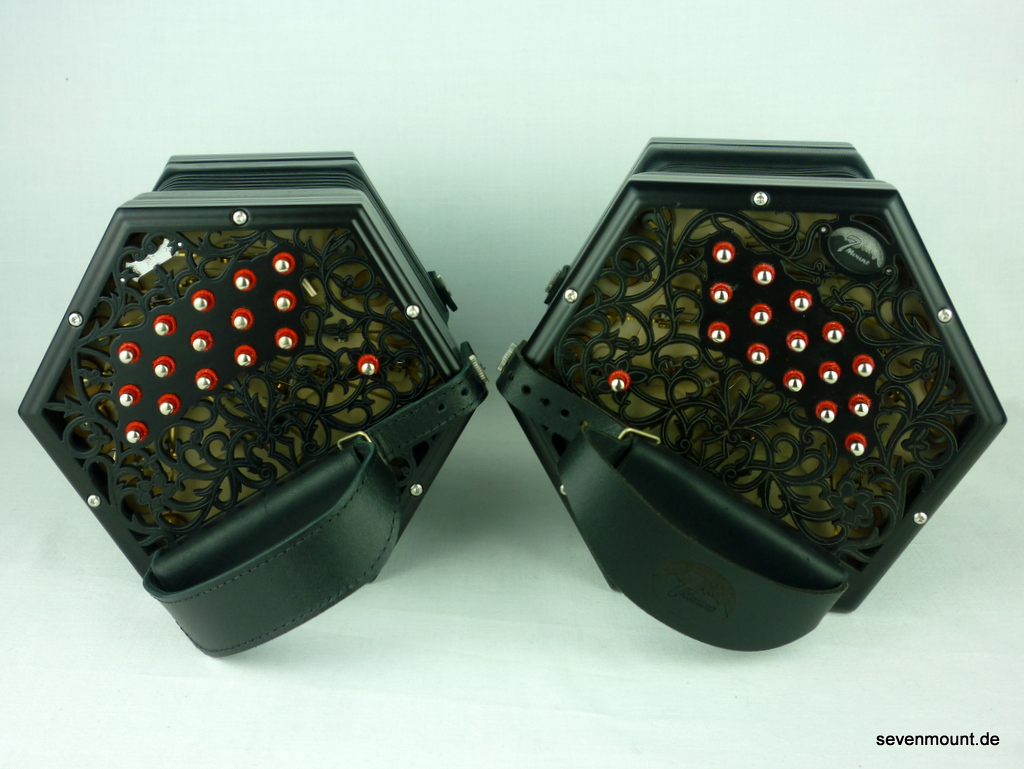 The concertinas are developed and built in Germany in the area of the Rhine, close to the former Capital Bonn and directly viewing the Nature Park Siebengebirge – which means Seven Hills or Mounts in German (http://en.wikipedia.org/wiki/Siebengebirge). The bond with the area and beautiful landscape was the inspiration for the company name.